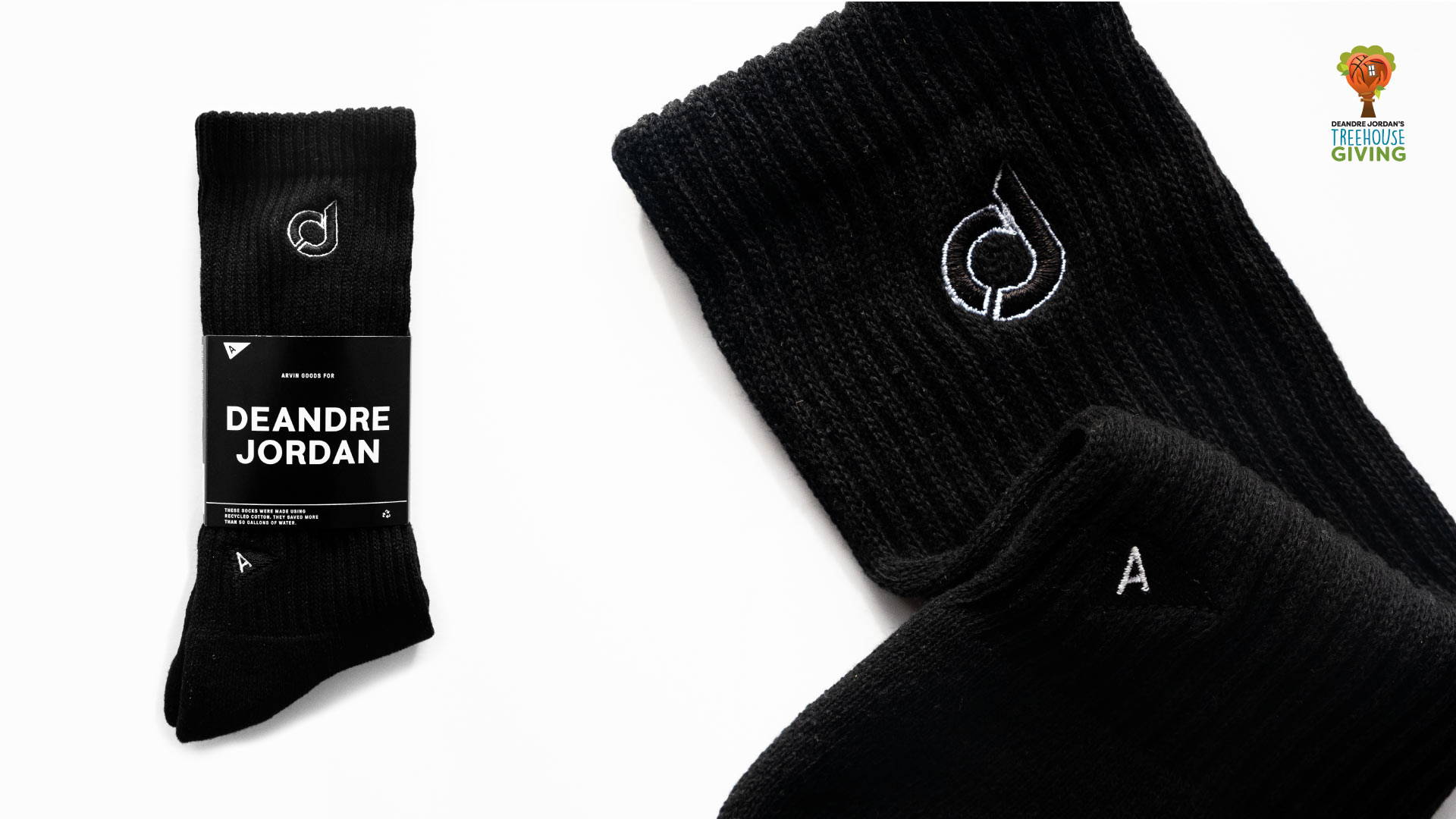 Arvin Goods x DeAndre Jordan
The Cleanest Socks In The League
A few months ago we were lucky enough to have a chance encounter with DeAndre Jordan of the Brooklyn Nets.

DJ liked our simple mission for clean basics, and we have a shared passion for clean living. After that meeting we decided to partner together to develop a custom Arvin Goods socks special to DJ's lifestyle, and audience. Together we hope to educate our communities about how to make better choices in products, and how these simple items can effect our daily lives.
We are very happy to present the Arvin Goods X DeAndre Jordan "Cleanest Socks in the League".

Like all of our socks we used our unique yarns made form up-cycled cotton, and recycled plastic bottles.
Co-branded with Arvin Goods and DJ, these are saving at least 50 gallons of fresh water during manufacturing compared to conventional cotton blend socks.
25% of all sales on Dec 3rd will be put to positive use through DJs foundation - Treehouse Giving.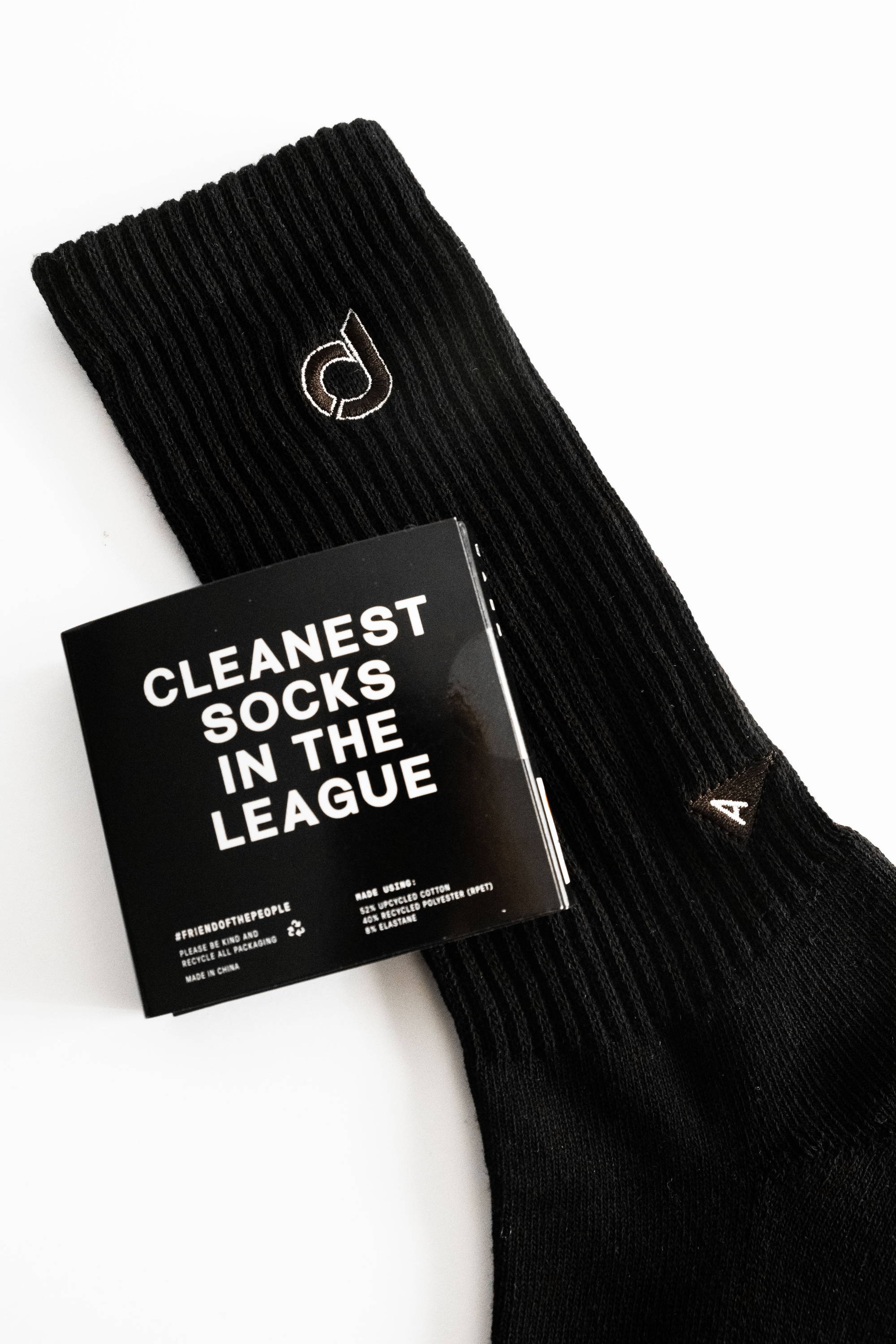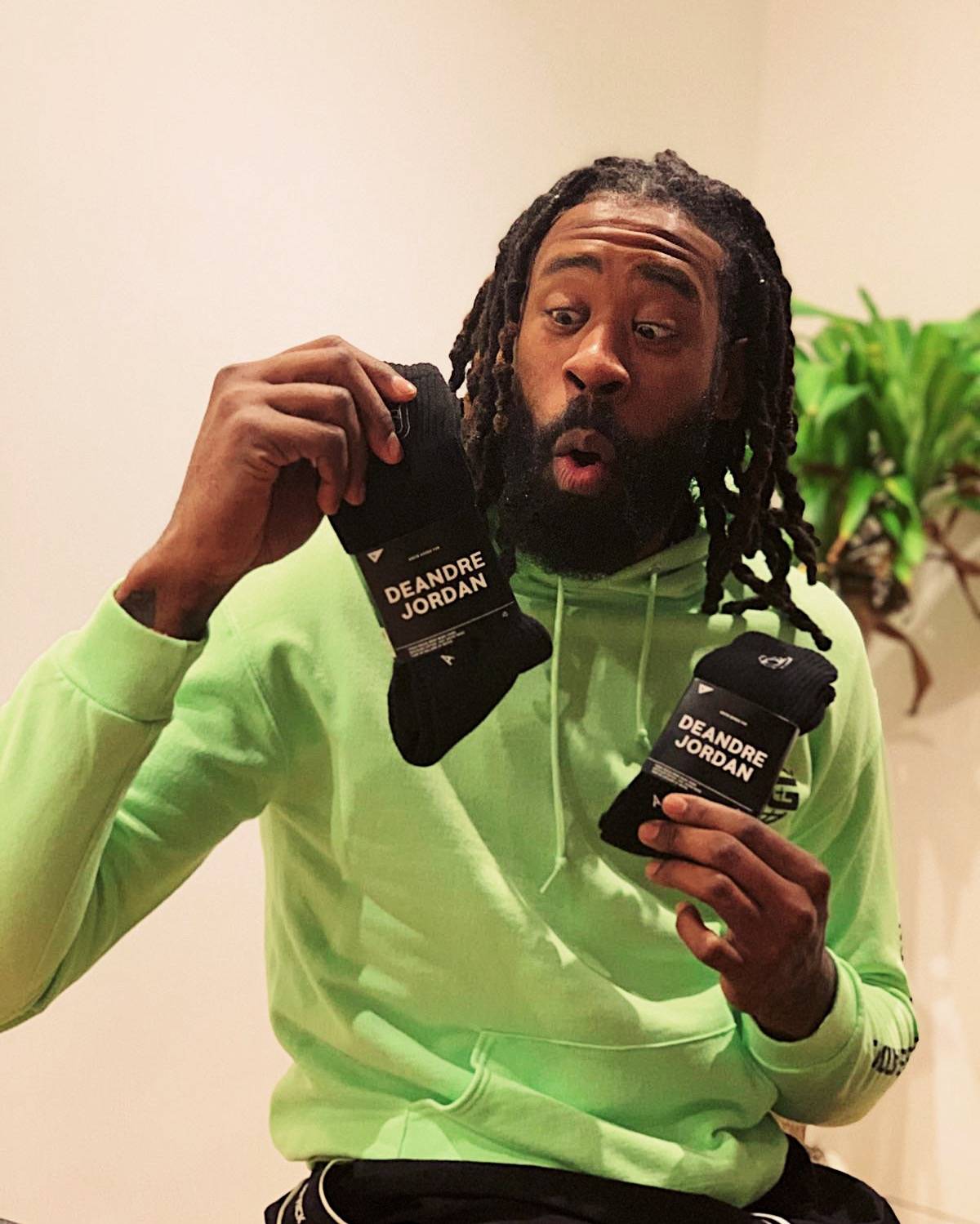 "My team introduced me to Arvin Goods earlier this year, and I was immediately excited to learn more about them and the process of turning recycled materials into socks. It was enlightening to learn the impact of our clothing on the environment - Arvin Goods is focused on socks, which in normal manufacturing uses more than 50 gallons of water per pair! To help further tell this story, we partnered up to create my personal sock! 25% of all sales on arvingoods.com on Dec 3rd will be put to positive use through my foundation - Treehouse Giving. Additionally, we are donating 400 pair of these socks to a Houston based organization to be distributed to young men and women in need this holiday season." - DeAndre Jordan